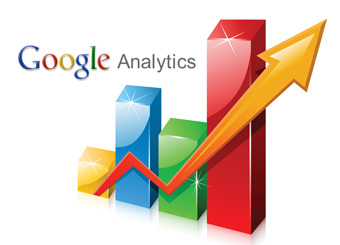 Last week, 5/23, I attended the Lunch Ann Arbor Marketing meetup to hear Kentaro Roy give his presentation titled "Using Web Analytics for Smarter Marketing."  The discussion was focused on how Kentaro and his company, Kentaro SEO, have used Google Analytics to gauge their web optimization efforts for various clients, as well as test more traditional marketing methods for their own business.  I have been slowly learning Google Analytics through my own site for the past few months, but there were a couple of important things his presentation brought up that are worth elaborating on here.
Use Analytics to demonstrate progress to clients
This is huge.  Analytics is able to generate valuable information about the way visitors are interacting with your client's site.  When it comes time to prove that businesses are making a worthwhile investment in your marketing & optimization package, there is no better proof than throwing raw data at them.  Percentages, graphs, click-through-rates, demographics, etc — Analytics can do it all, and this is vital when a client is thinking about renewing their contract with you.
Use Analytics to test traditional marketing methods
There is no reason why the power of Google Analytics can't also be applied to more traditional marketing approaches like print and television.  Kentaro explained how they created a unique, catchy URL for a series of print ads and fliers they ran, that directed the user to a separate page on their company website.  Using Analytics they were then essentially able to gauge the success of the ads based on the data gathered from he unique URL.  They can then make a decision whether or not to continue to put money the alternative marketing approach.  This is just one small example of how business are getting creative with Analytics.
Google Analytics is easily one of the most powerful tools available to SEO and web-marketers today, and it's only going to get better (hopefully) as Google continues to develop the product.  The key for those whose business's are dependent on it, is to stay as up to date as possible with changes Google continues to make, and focus on using the product more creatively.  In a world full of SEO "experts" this is one big way to set yourself apart from the competition.